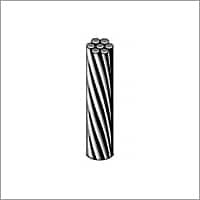 Product Description
Low Relaxation Prestressed Concrete Strand

Low Relaxation Prestressed Concrete Strand is utilized where vast ranges are alluring, for example, in the Pre-focused and Post-tensioned Concrete Market for the development of extension bars, malls, auto parks and tall structures. Our item includes Less Relaxation Loss, Higher Breaking Loads, Higher Proof Loads, Higher Fatigue and consumption obstruction and Better Performance at raised temperature. We have made this item with the best quality and set modern principles. We offer Low Relaxation Prestressed Concrete Strand in the most cost-proficient estimating.

LRPC stands for Low Relaxation Pre-stressed Steel Strand. Pre-stressed Steel Strand when embedded in concrete release some applied stress exponentially. Kataria LRPC wire strands treated by 'stabilizing process' the most advanced and globally followed trend of testing LRPC.
Advantages of LRPC :
Upto 10% reduction in steel requirement.
Low stress relaxation under ambient and elevated temperatures.
Proportional stress - strain relationship with elevated breaking loads and proof stress loads.
Reduction in number of anchorages, ducts, sheaths, wedges thus effectively decreasing labor costs.
Saving in concrete due to decreased size of the structural units.
Production of nearly straight strand fashioned by thermo - mechanical process, thereby eradicating the need for post straightening process.
Superior quality reliable strands which are pre - tested online during manufacturing process at every point.
Lesser quantity of steel used due to low relaxation property.
Higher fatigue and corrosion resistance.
Contact Us
No.14, Maker Chambers 6, Nariman Point, Mumbai, Maharashtra, 400021, India
Phone :+918068096828