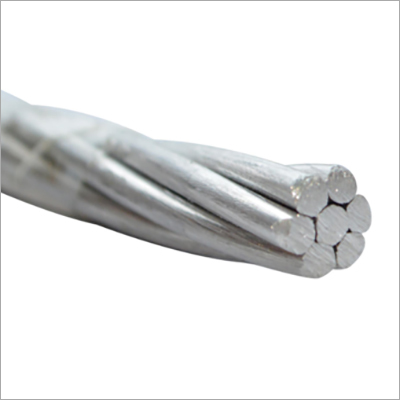 Product Description
AA Conductor

To meet the requests of the customers we give them a customized exhibit of AA Conductor. This AA Conductor is produced by utilizing high review material and front-line innovation. We make utilization of hard drawn aluminum wires that are stranded in progressive layers and inverse way to frame the AA Conductor. Our item is made to have a powerful structure, minimal effort of the line and a vast transmission limit. With the assistance of our foundation, we fabricate completely redid results of world class principles by utilizing premium quality material and offer them to our customers in sensible market valuing.
The conductor is known as All aluminium conductor. Aluminium AA Conductor are manufactured from EC Grade aluminium with Purity of 99.5% . Construction of conductor varies from 7 wires to 61 Nos. of wires, depending upon the use of end uses. We manufactured Aluminium AA Conductor as per IS : 398-1:1996 & all International Standard.
AAC has been extensive is urban areas where spaces are usually short but High conductivity is required . The excellent Corrosion Resistance of AL has made AAC a conductor of choice is Coastal areas .
"KATARIA ALL Aluminium AA Conductor
AS PER IS 398-1 : 1996
Technical Specification :

| | | | | | | | |
| --- | --- | --- | --- | --- | --- | --- | --- |
| Code Word | Nominal Aluminium Area | Stranding & Wire Dia | Sectional Area | Approx. Overall Diameter | Approx Weight | Approx calculate Breaking load | Calculated Resistance at 20oC (Max) |
| | Sq. mm | No. / mm | Sq. mm | Mm | Kg / km | Kn | Ohm / km |
| Gnat | 25 | 7/2.21 | 26.85 | 6.63 | 74 | .52 | 1.096 |
| Ant | 50 | 7/3.10 | 52.83 | 9.3 | 145 | 8.25 | 0.5525 |
| Wasp | 100 | 7/4.39 | 106 | 13.17 | 290 | 15.96 | 0.2752 |
| Spl Conductor . | 150 | 19/3.18 | 150.9 | 15.9 | 415 | 23.28 | 0.1942 |
| Spider | 240 | 19/3.99 | 237.6 | 19.95 | 654 | 35.74 | 0.1235 |
| Butterfly | 300 | 19/4.65 | 322.7 | 23.25 | 888 | 48.74 | 0.09107 |
Contact Us
No.14, Maker Chambers 6, Nariman Point, Mumbai, Maharashtra, 400021, India
Phone :+918068096828